You want to make your virtual product development future-proof?
For this purpose CAx engineers need two things: maximum speed and
minimum latency. HPC plus Cloud is the ideal and sustainable solution
- for all complex, simulation-intensive workloads.
Request information now
Virtual product development
at the highest level
With the combination of cloud computing and high performance computing (HPC), companies drive their virtual product development, but remain technically flexible and minimise investment. We anchor your HPC applications for computer-aided engineering (CAE) in the cloud in an uncomplicated and demand-oriented manner.
Clever concepts: Independent consulting, planning and operation of cloud, hybrid and on-premises HPC clusters
Fast Migration: We move your data centre into the Cloud quickly and easily
Convenient operation: Outsourcing of operations to GNS Systems or integration into existing IT structures
On request: Reselling of HPC resources to the cloud
Analyzing instead of waiting

---
GNS Systems offers engineers and developers stable access to HPC systems in the cloud. No matter whether a single supercomputer or a distributed cluster for GPU-intensive tasks in the cloud solves your tasks - HPC applications often require large bandwidths, comprehensive network capacities and stable computing power. We build on existing infrastructures and support for example Infiniband (classic low latency interconnect in the HPC environment) or integrated VPN connections.
Our goal: You solve complex problems with simulations on-demand, with high speed and minimal latencies.
Simply use HPC

---
AI, Machine Learning and Big Data have one thing in common - they generate huge data volumes. This increases the demand for enormous computing power with low error tolerances in companies. Classical workstations and servers are quickly overtaxed. HPC solutions support complex analyses and simulations and are characterised by almost unlimited computing capacities. Take advantage of the comprehensive power of HPC systems with the support of our experts - without having to struggle with complexity.
Get the most out of your HPC workflows and benefit from excellent tuning of your HPC infrastructures. With Hybrid HPC you find the right balance between on-premise and the cloud. Our tailored concepts for HPC clusters and CAE environments ensure processes that are fully optimized, smooth and fast - for every CAE workflow for years to come.
Our expertise for your projects

The range of our services around High Performance Computing is enormous. Benefit from our know-how, which ranges from robust on-premise clusters and cloud services to container clusters with cubernet connections.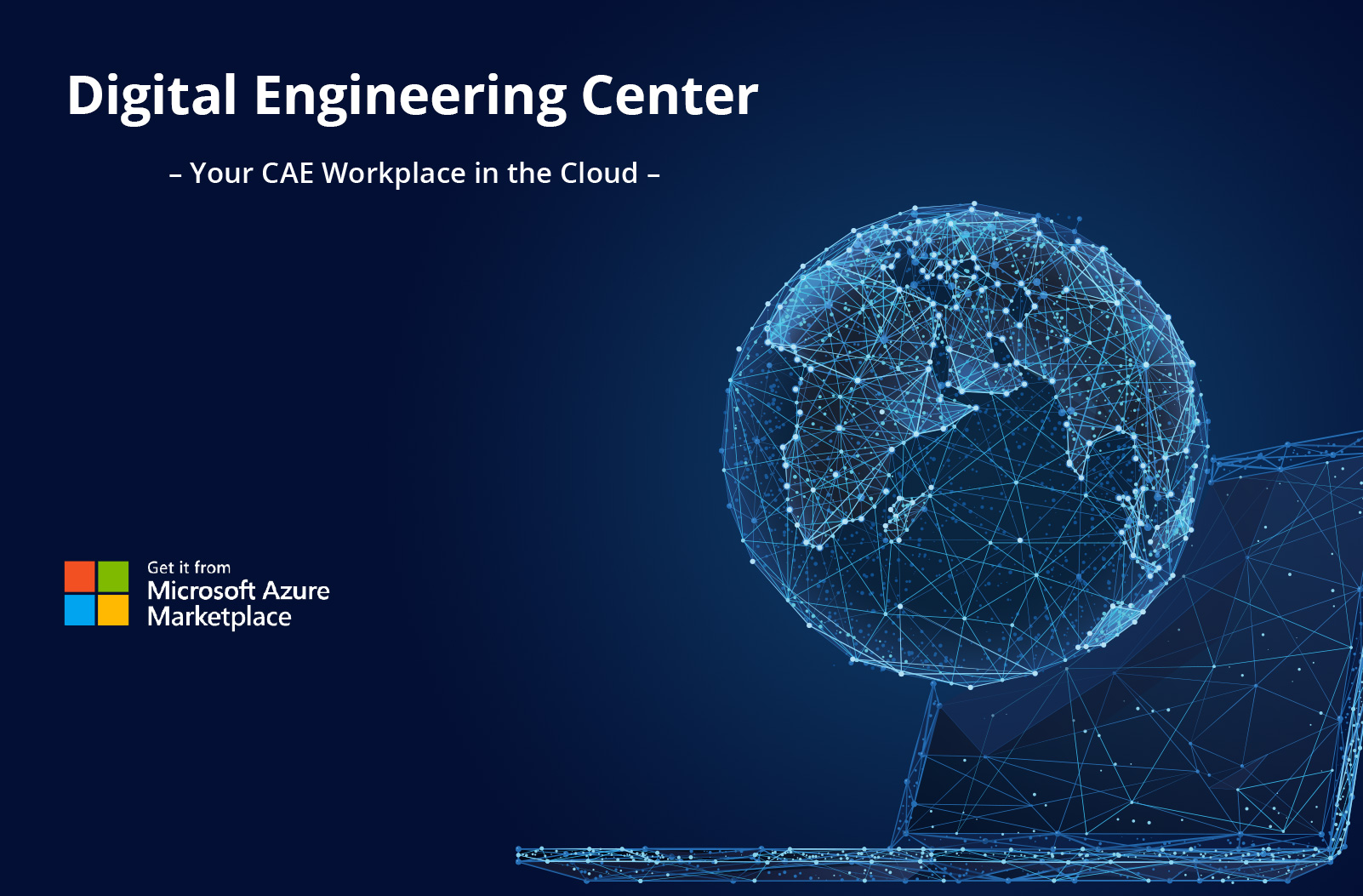 Digital Engineering Center


Making infrastructures available in the cloud in an agile manner is essential for the virtual product development is essential. Our Digital Engineering Center offers engineers a tailor-made development environment for CPU-intensive tasks in simulation and analysis. The Digital Engineering Center is your access to high-end CAE workstations in the cloud.
Learn more
Your CAE Workplace in the Cloud

Access to unlimited computing capacity for all Workloads
Rapidly available resources boost productivity for Teams worldwide
Meeting the requirements of Simulation-driven Design
Shorter design cycles, faster time to market
Managed Services ensure operation, maintenance and continuous integration